Malaysia International Retail and Franchise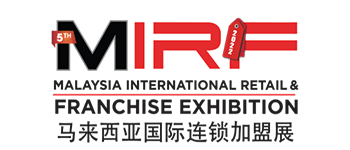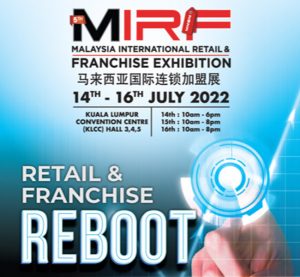 14 - 16 July, 2022
Kuala Lumpur Convention Centre
Kuala Lumpur, Malaysia
Join us at #MIRF2022
Organised by Malaysia Retail Chain Association (MRCA), Malaysia International Retail and Franchise Exhibition (MIRF) aim to become the biggest showcase of retail exhibitors that Malaysia has ever seen. It will bring a display of the best and most established retail brands.R03;
MIRF 2022 themed "Retail & Franchise Reboot", signify MIRF as a growth platform for retail and franchise businesses to not only expand in terms of revenue but to also shape and cultivate new business model and innovation strategy. MIRF 2019 transacted over RM80million business revenue with over 11,000 visitors.
MIRF 2022 will be held at Kuala Lumpur Convention Centre and we foresee nothing but growth. With great excitement, we welcome everyone to quickly participate in Malaysia's Biggest Retail and Franchise Exhibition ever organized by the MRCA.
We look forward to see you at MIRF 2022,
RETAIL & FRANCHISE REBOOT!