Meet Earl Enterprise brands in Malaysia International Retail and Franchise Exhibition (MIRF)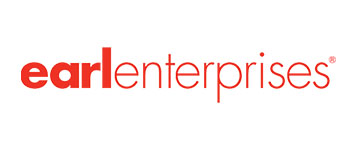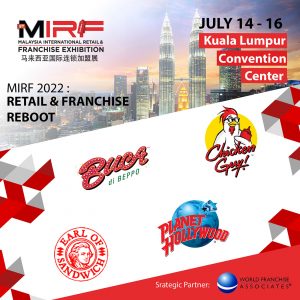 14 - 16 July, 2022
Kuala Lumpur Convention Center
Malaysia
About Earl Enterprise Brands
Our family of restaurants features some of the most recognizable and successful brands in full-service dining. Whether creating everyday memories or celebrating a special occasion, we host life's big and small moments. In each of our locations, we strive to create exceptional dining experiences by focusing on culinary innovation and execution, attentive service, and engaging and inviting atmospheres.
Earl Enterprise Brands:
Buca di Beppo
Every Buca di Beppo restaurant offers an eclectic setting designed to make every occasion a party! Our dishes are inspired by the cuisine enjoyed for generations in villages throughout Italy. Our dishes are served family-style to be shared by the entire table.
Chicken Guy
Celebrity chef, Guy Fieri, and Robert Earl are the two dynamic forces behind Chicken Guy!, a casual stop for one-of-a-kind, all-natural chicken tenders paired with a wide selection of over 20 sauces.
Earl of Sandwich®
Earl of Sandwich® restaurants have created made-to-order, freshly baked sandwiches like no other. Our menu pays tribute to the art of the sandwich. From The Original 1762® to our fresh salads, we use the highest quality ingredients in everything we serve.
Plane Hollywood
Planet Hollywood, the world's one and only dining experience inspired by the glamour of Hollywood. Whether dining with friends, family, colleagues or for a day out, Planet Hollywood is the perfect venue for lunch, dinner or late night dining.