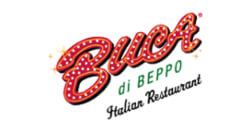 Buca di Beppo
Themed Italian American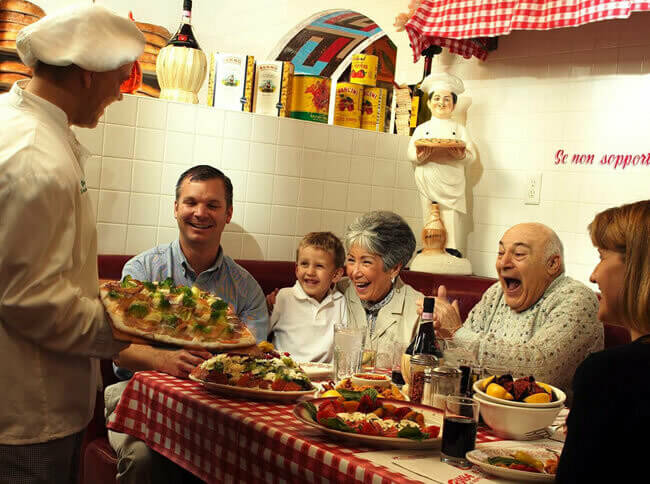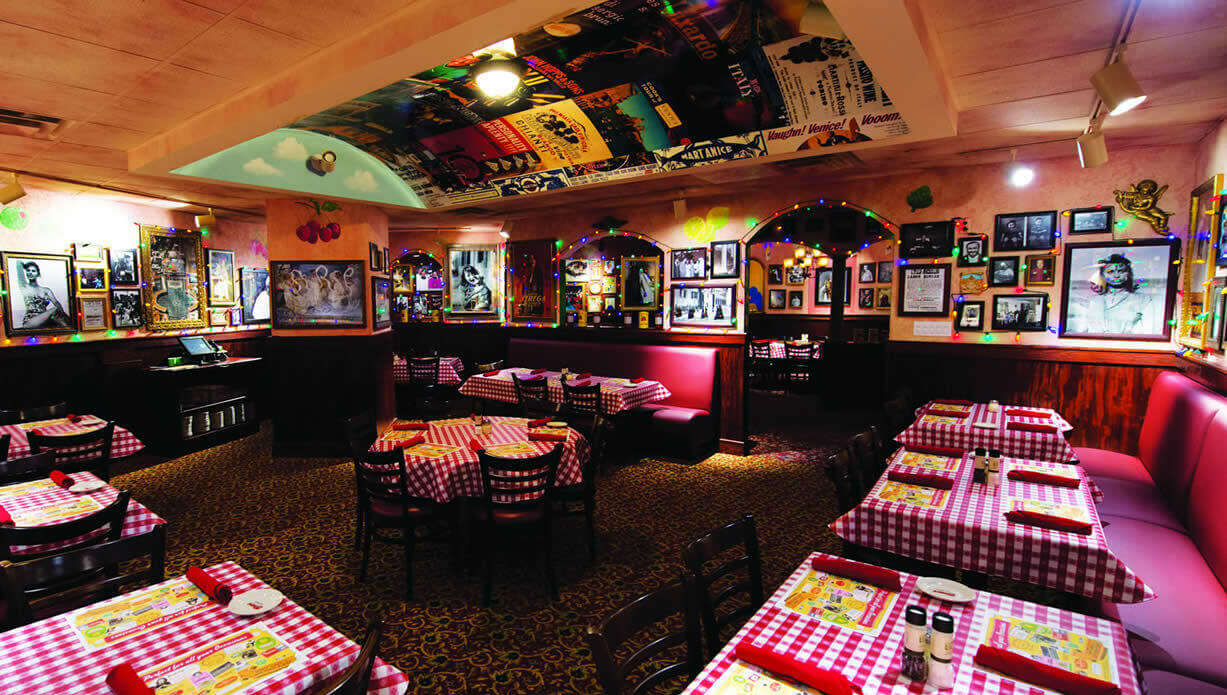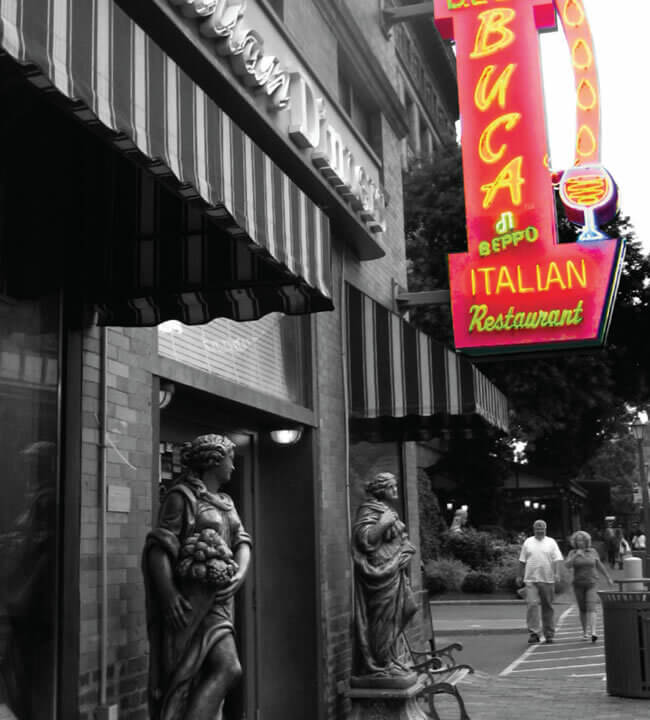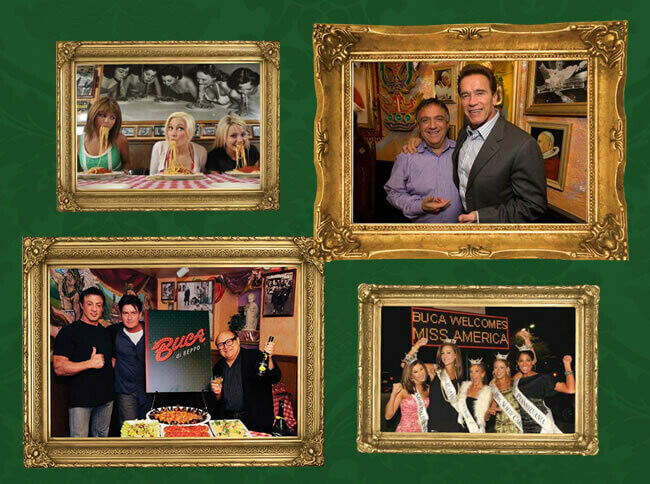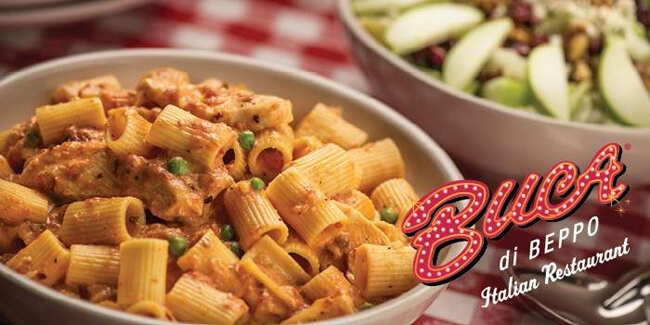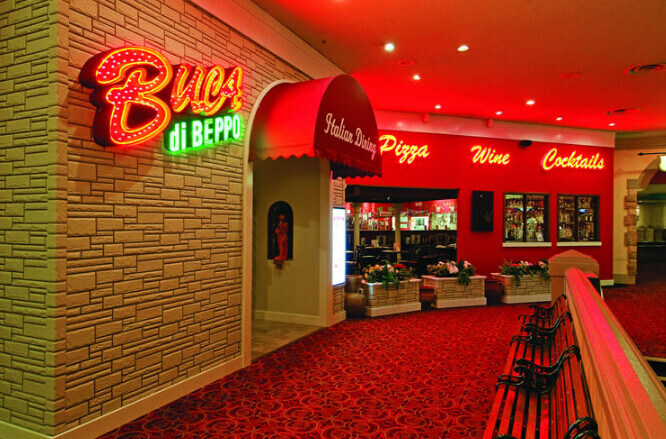 Buca di Beppo Business Proposition:
Kitschy, irreverent décor reminiscent of '50s Little Italy
Unique "Family Style" dining format of dishes meant to be shared
Themed dining areas, like the "Godfather Table" featuring a bust of the Godfather on the tabletop
Dine with family and friends while enjoying the Italian traditions of food, friendship and hospitality
Buca's design and décor allow for a relatively inexpensive build out while providing a rich experience
About the Buca Di Beppo:
Country of origin:
United States
Date Franchising Commenced:
2013
Buca di Beppo® is an authentic Italian American style restaurant that offers flavourful Italian food served "family style" meant to be shared by the entire table. Dine with family and friends while enjoying the Italian traditions of food, friendship and hospitality.
Buca di Beppo's unique décor is reminiscent of Little Italy by incorporating a wide range of photographs and visual components that offer an eclectic setting designed to make every meal a party. In keeping with the family style menu offerings, the floorplans of Buca restaurants are designed to have multiple dining areas with each used as a typical restaurant dining area but with the flexibility to accommodate large group private and semi-private dining. Great for two people, and great for a group. The various dining areas also have distinct themed decors, and guests request their favorite areas, which vary by location but can include the Pope Room, the Wine Room, the Kitchen Table and the Mafia Table.
While Buca's culinary roots are in Little Italy favorites such as lasagna and spaghetti and meatballs, it also offers menu items inspired by Northern Italian recipes and ingredients, like Penne San Remo with artichokes and sundried tomatoes. Buca continues to innovate and create fresh new menu items and seasonal specials.
Buca di Beppo offers a broad and diverse menu of unforgettable appetizers, salads, pizzas, pastas, entrées, desserts.
Buca di Beppo restaurants can be developed in a number of different location types, with restaurants currently operating in urban/city, free-standing, mall, hotel and non-traditional locations.
Buca's fun, quirky décor combined with the family style dining provide guests with an enjoyable and unique experience. Buca has the perfect flavor and atmosphere for any gathering.
Prior to the opening of each restaurant, Buca will provide the Buca Training Program to all managers of franchisee's Restaurants.
Buca will provide certain other pre-opening services to franchisee pursuant to a pre-opening plan and budget to be agreed upon between the parties. Buca will leverage its unrivaled expertise in marketing and branding, strong travel and hospitality industry partnerships and celebrity connections and relationships to assist franchisee in the preparation and implementation of a pre-opening marketing and sales plan, including pre-opening marketing, advertising and sales.
Buca Di Beppo Currently Operates in these Countries:
USA
United Kingdom
Mexico
Philippines
Buca Di Beppo Videos:
Buca Di Beppo Investor Profile:
Seeking partners who have a proven track record in the restaurant and / or hospitality industries to bring its popular family dining concept into new markets.
Buca Di Beppo Franchise Opportunities Available in these Countries:
Brand Manager: Troy Franklin – troy@worldfranchiseassociates.com | +60-19-210-1909