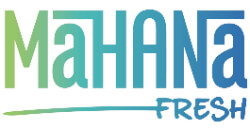 Mahana Fresh
Eat Well, Live Better
Mahana Fresh is a fast causal restaurant where everything is made fresh. We do not have any fryers or microwaves. We offer a great variety of healthy choices for any diet and an active lifestyle.
Mahana Fresh was developed by the team of Dave Wood and Dave Baer. This leadership team has over sixty years of franchise experience. World class chefs were brought in to develop the recipes for this healthy, delicious menu. From a large variety of healthy protein choices to amazing vegetables, Mahana Fresh has something for everyone to Eat Well, Live Better.
Three to four weeks in our US Stores (based on franchisee's needs) and two weeks at the first location in franchisee's country.