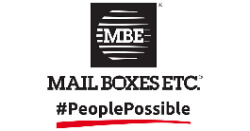 Mail Boxes Etc.
Our mission, making business easier around the world!
We help you and your business succeed! MBE is one of the world's biggest network of multi services centers offering essential business services like shipping, fulfillment, printing, and marketing solutions, to facilitate the activities of professionals and retail customers (1,700+ centers in 45+ countries).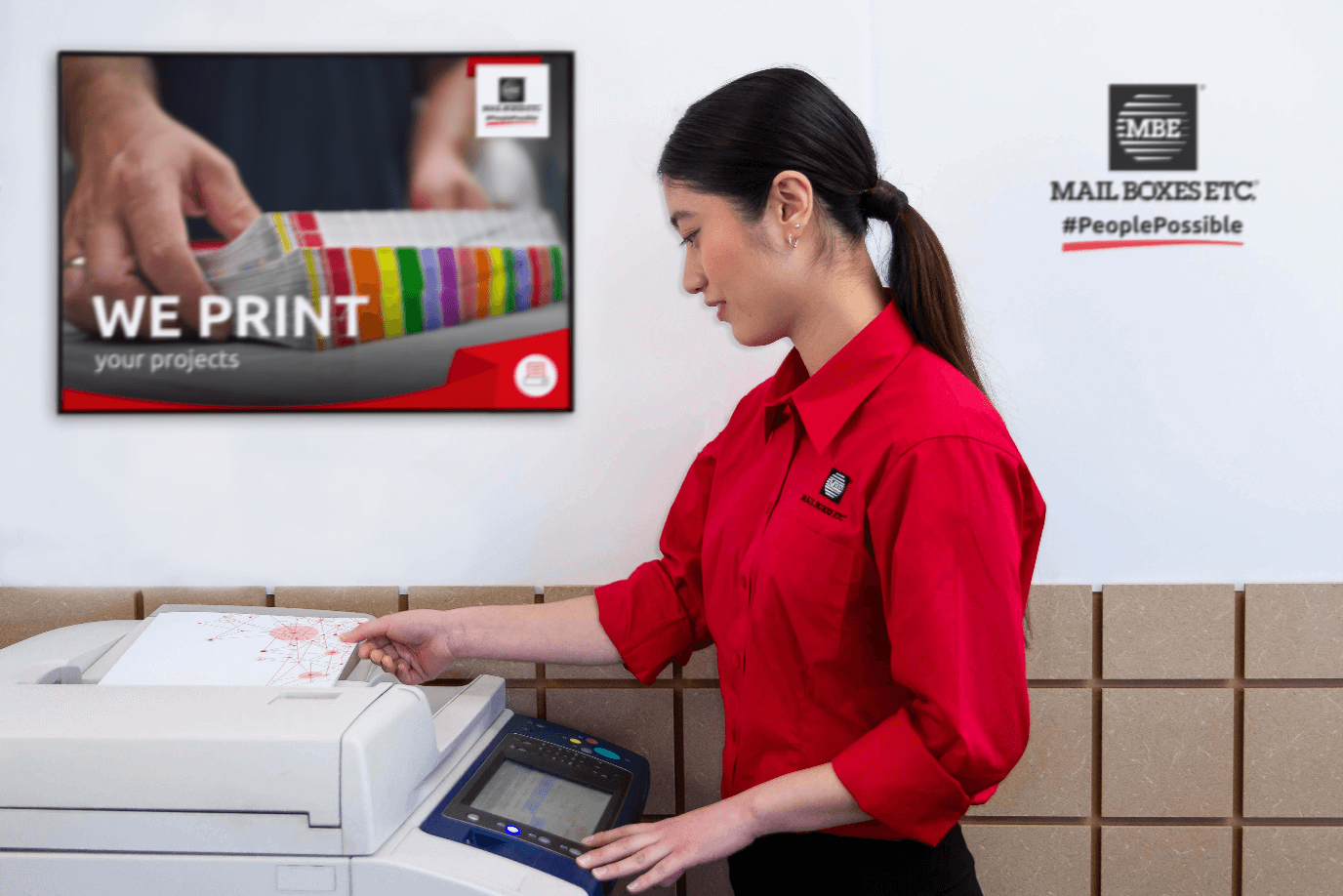 Mail Boxes Etc. Business Proposition:
MBE's reputation has been built through decades of entrepreneurial excellence
A proven business concept with a global network (1,700+ centers, 45+ countries) to grow into an already winning business
Know-how and processes improved throughout decades of experience, to facilitate the development of MBE in your country
A Multi-Faceted revenue stream thanks to essential business services ongoing support and training provided by a team of experts focused on excellence.
About Mail Boxes Etc.:
Country of origin:
United States
Date Franchising Commenced:
1980
1980: Mail Boxes Etc. starts in San Diego, California
1993: Graziano Fiorelli becomes MBE Master Licensee for Italy
2009: We form MBE Worldwide to acquire Mail Boxes Etc. from UPS (except for businesses in U.S and Canada).
2016: 1,500+ MBE Service Centers in the world
2017: We acquire PostNet and Alpha Graphics in the U.S.
2020: We sign the agreement with funds managed by Oaktree Capital Management, L.P. to acquire up to a 40% ownership interest in MBE Worldwide.
2021: We acquire Pack & Send in Australia, New Zealand and the UK and Multicopy in the Netherlands. We also acquire Prestashop the leading e-commerce platform in Europe and Latin America.
2021: We establish a direct presence in the UK and Republic of Ireland.
2021: At the end of 2021, MBE Worldwide group has a combined presence of all its brands in more than 53 countries with a network of 2,800+ services centers globally.
Mail Boxes Etc. Currently Operates in these Countries:
Mail Boxes Etc. Video:
Mail Boxes Etc. Income Streams:
Pack & Ship (letters, parcels, pallet)
Micrologistics (360º logistics solutions: from warehousing to order fulfillment)
Printing (customizable print solutions)
Marketing Solutions (transform your ideas into powerful marketing materials)
The network development represents a revenue stream with the sale of franchise licenses and the royalties and fees.
Mail Boxes Etc. Training & Support:
Our complete training program helps you develop knowledge of the business and the operational skills to manage properly the introduction and development of the MBE brand in your country.
The Master Licensee Initial Training Journey covers many aspects (strategy & planning, operations, network development, finance, legal, etc.) and takes place over several weeks.
Type of Franchises Offered by Mail Boxes Etc. Internationally:
Master Franchise Opportunities
Mail Boxes Etc. International Franchisee Profile:
A Master Franchisee can be an entrepreneur willing to expand its activities or a senior executive willing to develop its own business.
A successful Master Licensee requires a sincere propensity to develop, coach and motivate an expanding network of freshly-minted entrepreneurs. Hence, a Master Licensee requires a broad range of business assets and personal skills, including:
A sound business acumen
Business development skills
Long term planning
Entrepreneurial experience
Managerial skills
Logistics/printing background
Necessary capital to adequately support MBE's growth in the territory
Mail Boxes Etc. Franchise Opportunities Available in these Countries:
Bangladesh
Brunei
Indonesia
Macao
South Korea
Sri Lanka
Taiwan
Turkey
Vietnam
Brand Manager: Troy Franklin – troy@worldfranchiseassociates.com | +60-19-210-1909