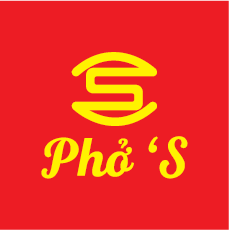 Pho's
Simply Pho, Simply Healthy
Vietnamese phở (beef noodle) has long earned the love of customers all over the world for its tasty, healthy, and nutritious benefits. It is indeed one of the most iconic dishes of Vietnam and something you can't miss talking about Vietnamese cuisine.
With that reputation, together with the unique & traditional recipes from the two awarded best phở chefs as founders, Phở'S restaurant has created buzz in Vietnam for the past few years. Starting from a family-owned business with 6 restaurants in operations, the brand Phở'S has now been re-launched with professional design, management system, and ready to go global.
As the third generation in a family with phở tradition, Nguyen Tu Tin and Nguyen Tian Hai have both achived The Golden Star Anise Award (2019 & 2020), recognizing the best Pho Chefs in Vietnam. The two founders have created Phở'S with a big dream to bring phở to every corner of the world. Phở'S currently has 6 restaurants in Ho Chi Minh city, Vietnam and we are looking for potential partners to walk the phở journey with us.
Phở'S offers on-going support to the markets with regards to marketing, operations, training & coaching, supply chain, business development, new product development, tech and digital enhancement. We are very flexible on building suitable models for each market. Their support team consists of experienced international franchise and management experts in retail & F&B.