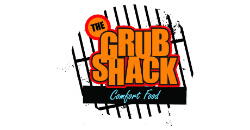 The Grub Shack
You've Been Grubbed!
The Grub Shack has earned love with original recipes and unique dishes. The cozy American diner first opened in 2012, serving hearty meals from breakfast to late dinners. The Grub Shack innovated into the local food scene by serving the highest quality Grub, with a casual dining experience.
Redefining the American Diner concept in Bahrain, the founder Robert Nakfour had a vision to offer the best of comfort food. Growing recognition lead to magazine awards such as Time Out!, becoming official sponsors of the 2016 La Liga Football League, and other local sporting events. With its award winning menu The Grub Shack successfully landed a multi-unit franchise deal in 2019 in Riyadh KSA, and are now looking to expand further.
A qualified team of culinary managers, FOH and BOH trainers would provide training and assist in setup. Theoretical and practical training would be given before and after opening of each restaurant, with constant evaluations to ensure that the quality and brand reputation is maintained. Complete support to franchisee will be given for set-up, sourcing, operations and what is necessary.