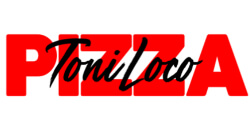 Toni Loco
Serving traditional authentic 50-centimeter pizzas with a modern twist
Toni Loco is more than your typical Italian-American pizza restaurant. He only chooses the best ingredients and strictly by-the-book authentic toppings with fresh tomato sauce and shredded mozzarella cheese. Serving traditional pizzas with a modern twist, expect to indulge in an array of new tastes.
Toni Loco is part of the biggest hospitality companies in The Netherlands – THE ENTOURAGE GROUP. Renowned for creating cutting-edge food and drinks concept, THE ENTOURAGE GROUP is transforming the face of high-end hospitality in The Netherlands and Beyond. The brainchild of creative entrepreneur Yossi Eliyahoo 'Hospitality Entrepreneur of 2015', began in Amsterdam in 2008 with MOMO. The success story continued with the creation of A-List favorites such as IZAKAYA Asian Kitchen & Bar, MR PORTER and THE DUTCHESS. Since 2016 the ever-growing group has launched several stylish venues across Europe, in destinations ranging from Berlin and Munich to Ibiza and Barcelona.
Every business partner will get ongoing support from a professional and well-experienced team that is based at the HQ in The Netherlands. We will support you every step of the way, including the construction stage and ongoing once operational. In addition to continued guidance, we will support with a well-thought marketing and social media plan.
Experienced international operator with necessary capital for area development and master franchise agreements.