Views Navigation
Event Views Navigation

Kuala Lumpur Convention Centre
50088 Kuala Lumpur, Kuala Lumpur
This Three-Day event at the Malaysia International Retail & Franchise Exhibition will provide in-depth focus on the next wave of Franchise, Retail, Licensing, and E Tailing and the engagement between the retailers and consumers.
Jakarta Convention Center (JCC)
Jl. Gatot Subroto No.1 Jl. Gatot Subroto No.1, RT.1/RW.3, Gelora, Jakarta
Franchise & License Expo Indonesia (FLEI) 2020 is the 18th edition of Indonesia's Franchise and Business Opportunities exhibition and conference, organized by the industry, for the industry.
COEX
513 Yeongdong-daero, Seoul
International Franchise Seoul (IFS) is the largest and the most international franchise show in Korea, showcasing the current Korean Franchise industry trends.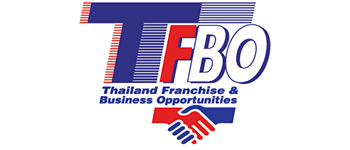 Bangkok International Trade & Exhibition Centre (BITEC)
88 Debaratana Rd, Bangkok
Thailand Franchise & Business Opportunities Expo is Southeast Asia's Leading Trade Show for the Franchising & Licensing Industry

Saigon Exhibition & Convention Center
799 Nguyễn Văn Linh, Ho Chi Minh City
The Vietnam International Retailtech & Franchise Show (VIETRF) includes exhibitions, introductions of new products and services, a biz-matching program, E-Commerce Workshops, and Retail and Franchise Seminars.