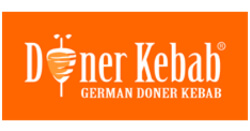 German Doner Kebab
Since 1989 our meats are imported directly from Germany to maintain quality and consistency. We only use fresh, locally produced vegetables that are delivered and prepared daily along with our special "Doner Kebab" bread. We are the kebab industry leaders.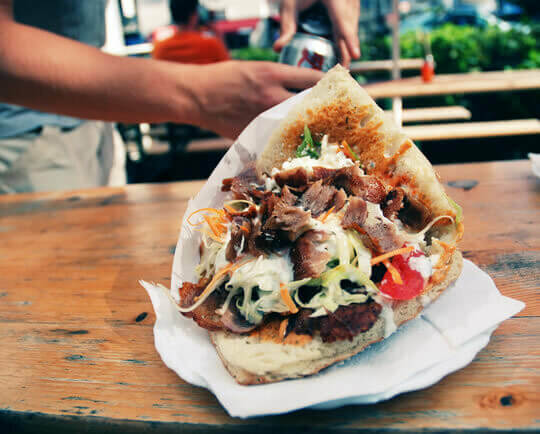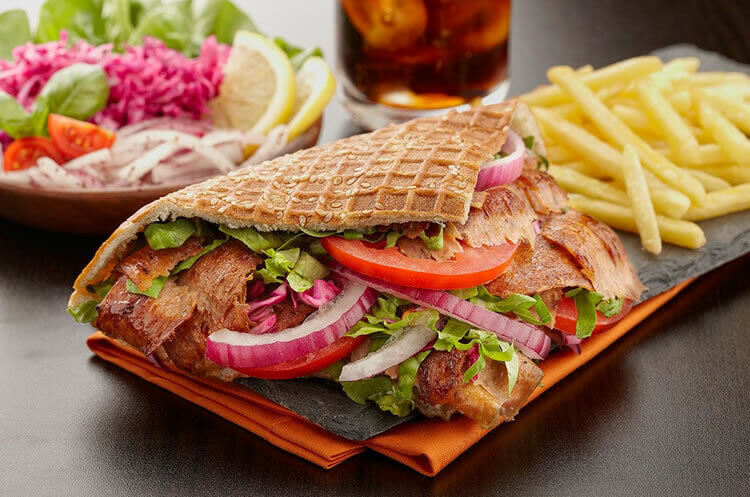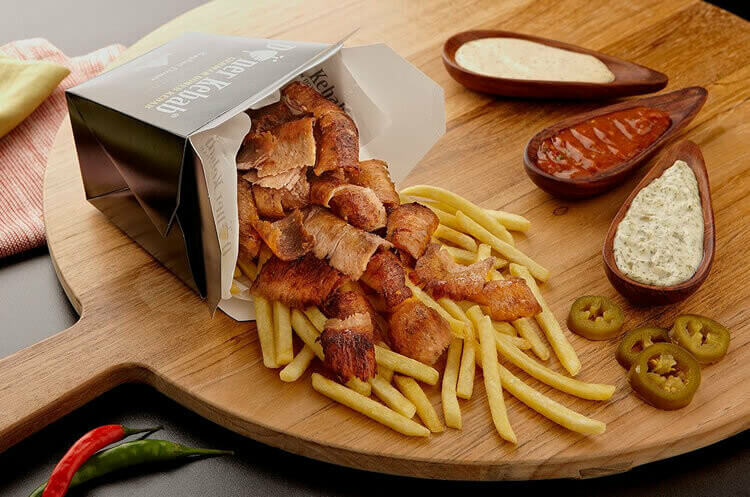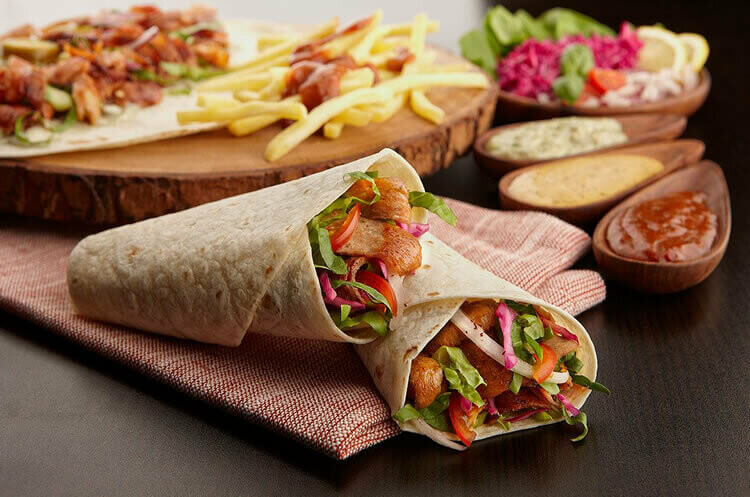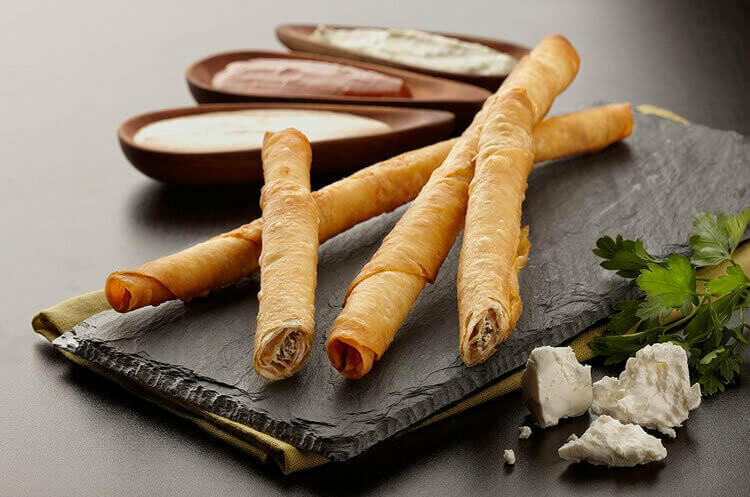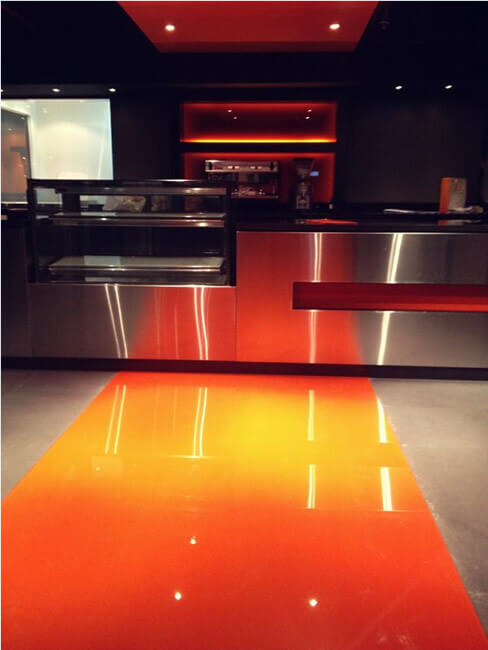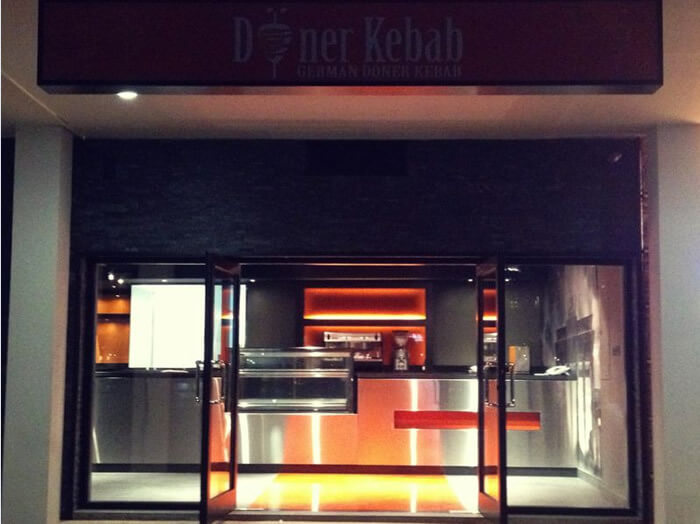 Unique Business Proposition:
We use 100% succulent beef and pure chicken fillets imported directly from Germany to maintain quality and consistency.
We only use fresh, locally produced vegetables that are delivered and prepared daily.
We make our own unique bread and a range of special sauces.
Our dishes contain virtually no preservatives or additives.
Our award-winning brand and systems are proven to be highly successful in a wide variety of locations from high streets to shopping malls.
We offer a very high-end product, but at very accessible prices – GKD makes fans in every demographic.
About the German Doner Kebab:
Country of origin:
United Kingdom
Date Franchising Commenced:
2013
IN BRIEF
German Doner Kebab specialises in retailing delicious, healthy kebabs made only from ingredients of the highest quality. We are offering you the chance to greatly increase your income by franchising with us.
Who are we?
German Doner Kebab (GDK) is the fast food brand that has taken Europe and the Middle East by storm with its healthy, nutritionally balanced approach to the traditional kebab.
Our products are perfectly refined and built to deliver to the most exacting standards – just like our franchise and business model.
Why is demand for our kebabs so huge?
Simple. Our standard kebab is a fresh, satisfying taste sensation that comes in at under 400 calories.
If you thought kebabs were reserved just for the late-night crowd, then think again; this is a revolution in food that people are ordering all day long to sit in and savour or takeaway and eat on the go.
Tell me about the company?
We have nearly 40 stores thriving in Europe and the Middle East, in fact in 2014 we were named Best UAE franchise brand by the Middle East &North Africa Franchise Association. Our next stage of major expansion is in the UK and we have partnered with a hugely experienced team to make sure our roll-out is flawless.
We already have nine stores open across the UK (so please come and visit us).
Are you the market leader?
Not only are we the only branded kebab chain in the UK, but we have completely redefined the product, built a mouthwatering menu around it, and shown just how refined this old favourite can be.
Picture yourself opening your very own GDK franchise your local high street – don't let someone get there before you.
German Doner Kebab Currently Operates in these Countries:
UAE
Oman
Kuwait
Pakistan
Qatar
Sweden
What will I get from the franchise?
Over 20 years' accumulated knowledge and experience in the kebab industry.
A proven business plan which takes the stress out of starting from scratch.
The excitement and flexibility of running your own business directly utilising your personal skills and strengths.
The best in hands-on training and ongoing support from the franchisor.
Control over your financial and professional future.
Tried-and-tested management system and support to franchisees.
Beautiful store interiors that reflect the fresh, unique style which has led to our strong brand identity.
What next?
We have a highly experienced team to guide you through your training, store opening and ongoing development, not to mention some incredible supplier relationships bringing you the very best in everything, from your ingredients and shop fit-out to digital marketing and social media support.
German Doner Kebab is the turnkey food franchise opportunity you've been waiting for, and we are ready to move as fast as you need us to.
This is an offer of first-mover advantage that you do not want to miss.
Type of Franchises Offered by Internationally:
Investor Profile:
We expect a high degree of enthusiasm and offer a fun store with friendly staff that reflects the company's youthful and energetic culture.
German Doner Kebab Franchise Opportunities Available in these Countries:
UAE
India
Canada
Germany
Brand Manager: Martin Hancock – martin@worldfranchiseassociates.com | +1-847-910-9150