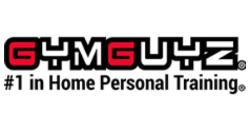 GYMGUYZ
#1 in Home Personal Training
GYMGUYZ delivers in-home personal trainers right to your door for customized one-on-one or group workouts in the privacy of your living room, backyard, or anywhere you choose! GYMGUYZ is #1 in Home Personal Training. We are a franchise company whose main focus is on one-on-one fitness, group sessions, and corporate fitness.
GYMGUYZ was founded in 2008 in Long Island, NY by Josh York, and after 6 years of solidifying the brand and overall concept, GYMGUYZ began offering franchise licenses in 2014. GYMGUYZ was invented, with a fully equipped van containing weights, resistance equipment, body bars, and so much more. The personal trainers would develop personalized exercise and nutrition programs designed to ensure clients achieve their fitness goals. To date, the brand is operational in 3 countries, 22 states, 700+ cities and counting!
Solid business experience, capital resources, team and client management, sales, marketing, and logistics skills are desired in regional franchisees.