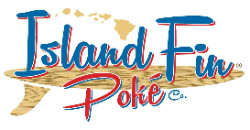 Island Fin Poke Company
Incredible Hawaiian style poke, fresh, delicious, gluten free
We are a quick casual restaurant that serves incredible Hawaiian style poke in a cool casual environment and transports you from the everyday to that surf shack on the beach. Come try our sustainably sourced fish, house made sauces & over 25 toppings!
Founded by a lifelong restaurant guy to build a lifestyle not a job. Started as an idea to have a restaurant and work with my kids and the locations just took off. We have sold 41 locations in 2.5 years including the pandemic and have 16 locations open. We will have 25 open by the end of 2021.
Our differentiation here is the fact that you have full access.We train the franchise for a week and then we come to the new restaurant opening for 9 days to train and instill the IFP culture. International may be longer.