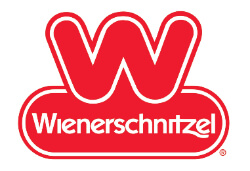 Wienerschnitzel
World's Largest Hot Dog Chain!
Wienerschnitzel is the World's Largest Hot Dog Chain specializing in Chili Dogs, Corn Dogs and Chili Cheese Fries. With restaurants throughout the Southwest United States, it's beloved for its friendly service, fun personality and unique fare. As demand for hot dogs grows globally, Wienerschnitzel is aggressively planning international development.
Wienerschnitzel was founded in 1961 in Southern California by John Galardi. John wanted his restaurants to stand out from the crowd so that's why he specialized in hot dogs while others were focused on hamburgers and tacos. He called it Wienerschnitzel instead of something like John's Hot Dogs to get customers' attention, it sure did. Being proud to be unique is one of the values the company still lives by today. It's also still run by the Galardi family. His wife, Cindy, is the CEO, his son, JR, is the President and all franchisees are considered part of the WienerFam.
Our Training Program is an intense nine-week program that acquaints franchisees with day-to-day requirements of operating a restaurant. The program involves a six-day workweek, averaging ten or more hours per day. This program is self-paced designed to effectively prepare our franchisees to operate as an independent businessperson.