"We highly recommend WFA as they have the know-how, relationships and systems in place to grow quickly with the right franchisees"
On behalf of Little Princess Canada Inc. Board of Directors, we would like to express our profound gratitude to World Franchise Associates (WFA) for their leadership with growing our brand into new international markets.
We first worked with the WFA team of experts to review our franchise portfolio as we were having difficulties attracting the right investors. Within a few weeks, the portfolio was updated based on their expert advice, they then uploaded and launched a campaign using the new portfolio through WFA's World Franchise Center Website & Investor Contact Database. Shortly after the campaign they set-up meetings with a list of shortlisted qualified investor candidates, facilitated the negotiations, payment and signing of multi-store development franchise agreement with a large retailer in Saudi Arabia.
WFA has been instrumental in our success and we look forward to a very bright future with them. For any company, large or small that is looking at expanding into new markets, we highly recommend partnering with WFA as they have the "know-how", "relationships", and "systems" in place to grow quickly with the right franchisees.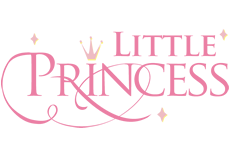 Jason Michaud
President & CEO