World Franchise Associates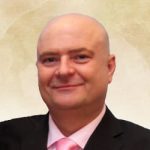 Chief Executive Officer
Founder of World Franchise Associates. 25 years of international franchising experience encompassing development, marketing and media in North America, Europe & Middle East markets. Member of the Advisory Council for the Global Restaurant Leadership Conference.
---
Chief Operating Officer
Martin's extensive experience includes facilitating international development in over twenty countries for brands in all sectors of franchising. Martin currently advises multiple US Brands on global development strategy. Martin is a regular speaker on Global Franchising at International Franchise events and serves on the International Franchise Association (IFA) International Committee.
---
TROY FRANKLIN
Chief Operating Officer
Troy has more than 30 years of experience in senior executive positions in international franchising and business development working directly with and consulting for both franchisors and master franchisees across the various sectors of the franchise industry. Troy's experience spans across more than 70 countries and multiple regions including extensive experience in the APAC and MENA regions and across the Indian Sub-Continent and Europe.
---
CHRISTOPHER BRINKLEY
Director, Special Projects
Founder member of World Franchise Associates. His franchise experience goes back to 1996 in staging the UK's National Franchise Exhibitions over 4 years and being linked to the organisers of international franchise events in the US, Europe and the Middle East.