Sizzlin' Steak & Teriyaki Boy
Steaks on Sizzlin' plate and Affordable quality Japanese
2 complementing brands merged into 1 space. Sizzlin' Steak serves complete combo meals on hot plates, such as steak, salmon, pasta with rice. Teriyaki Boy offers affordable yet quality Japanese food such as Teriyaki chicken, Gyoza and Ramen. They share the same kitchen to serve 2 different and complementing menu offerings in 1 store to cater to needs of different customers.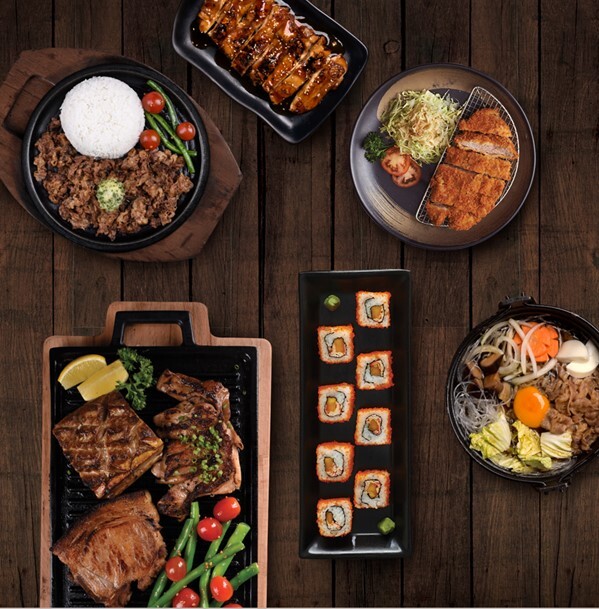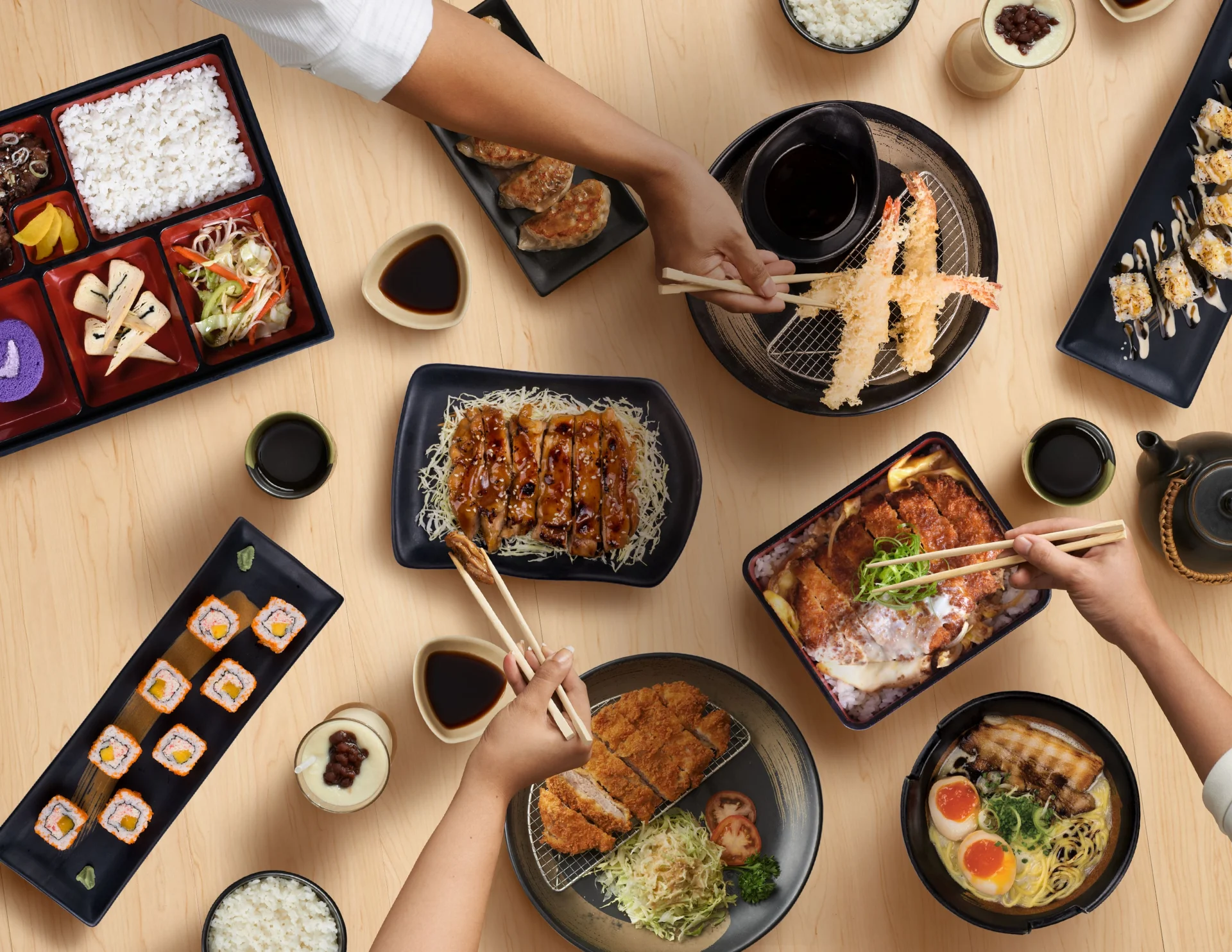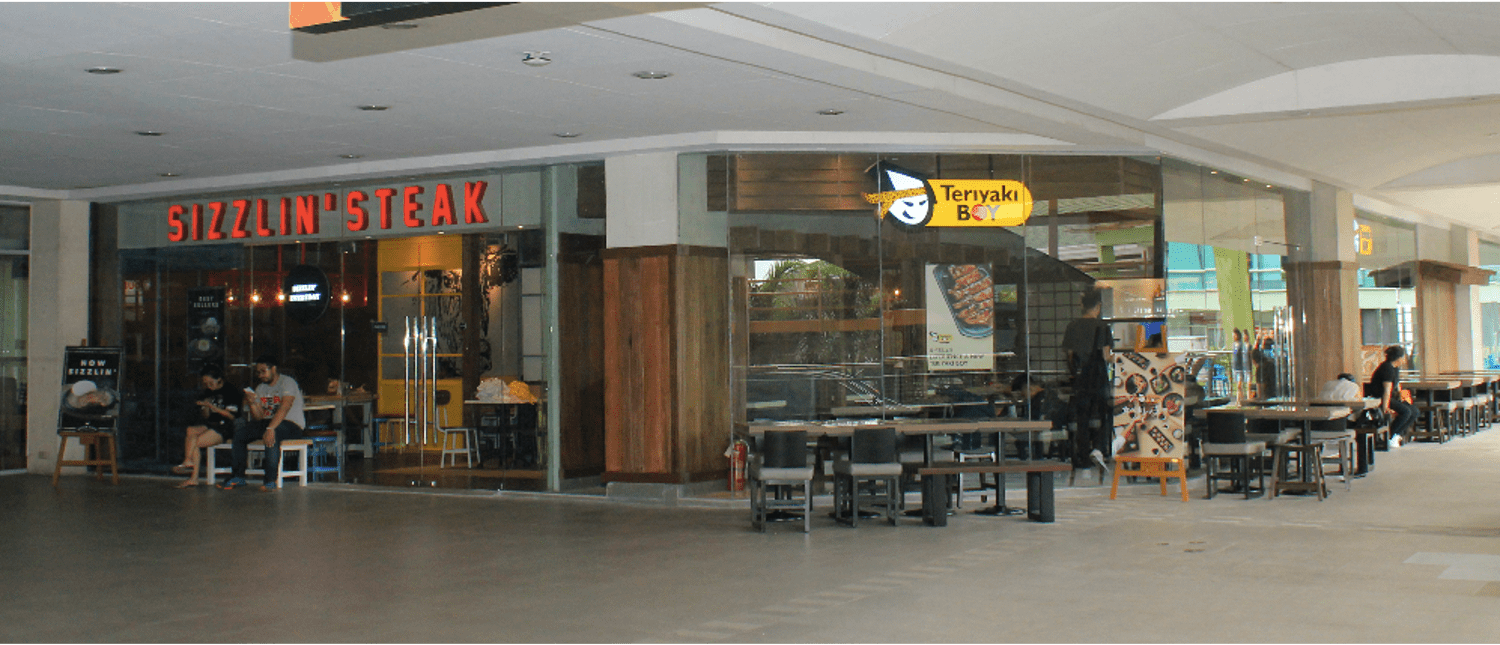 Sizzlin' Steak & Teriyaki Boy Business Proposition:
2 complimenting menu offerings in 1 store
Sizzlin' Steak can be expanded independently as food courts and kiosks
Much better quality, yet very competitive pricing for Teriyaki Boy as Japanese cuisine in most countries is either expensive or the quality in value Japanese chains is usually poor.
Strong Franchise system with dedicated international team
About Sizzlin' Steak & Teriyaki Boy:
Country of origin:
Philippines
Date Franchising Commenced:
2006
Teriyaki Boy sits in the category between quick service and high end Japanese restaurants by offering Japanese favorites at a reasonable price. The brand offers classic Japanese food such as Teriyaki Chicken, Gyoza and Ramen, but continues to create exciting new dishes while maintaining high levels of quality ingredients and cooking procedures.
Sizzlin' Steak is a homegrown brand established in 2007 that started as a Japanese steak restaurant offering a modern way of eating popular beef dishes. Sizzlin' Steak is known to provide the experience of hot, fast and value for money sizzlin' meals with a flare for international flavors.
In 2017, the 2 brands merged into 1 combi concept as their menu could cater to the different needs of different groups of customers in every occasion. It was successful and the combi concept opened its first international store in Dubai. Now there are 4 successful combi stores and 1 Sizzlin' Steak Express operating in UAE.
Sizzlin' Steak & Teriyaki Boy Currently Operates in these Countries:
Philippines
UAE
Sizzlin' Steak & Teriyaki Boy Income Streams:
Dine In
Take Away
Delivery
Kiosk (Sizzlin' Steak)
Sizzlin' Steak & Teriyaki Boy Training & Support:
The core team and pioneer employees will be provided with 60-90 days comprehensive training prior to opening the restaurant at a designated certified training stores. All expenses related to training such as travel, lodging and the like shall be your responsibility, whilst the training will be provided by the franchisor. For the first store opening, the franchisor will support by sending an opening team for 2 weeks to train franchisee's staffs on-site.
Type of Franchises Offered by Sizzlin' Steak & Teriyaki Boy Internationally:
Master Franchise Opportunities
Area Development Franchise Opportunities
Multi-Unit Franchise Opportunities
Sizzlin' Steak & Teriyaki Boy International Franchisee Profile:
Knows and believes in the brands
Financially stable with a net worth of $1 Million and $300,000 liquidity and Understands the need of high initial investment to build a new brand in a new market
Full team of General manager, operations and marketing manager and supply chain function
Deep understanding in the market and in selecting sites
At least 5 years of business experience in a restaurant or retail setting in the development area
Willing to learn the brands, its business system and devote time for hands-on management of restaurant
Sending the team to the Philippines at least 60 days for full operation training programs
Willing and comfortable to work closely with the franchisor to be in compliant with the standard system
Understands the importance of quality customer service
Sizzlin' Steak & Teriyaki Boy Franchise Opportunities Available in these Countries:
Australia
Bahrain
Brunei
Cambodia
Canada
Egypt
Indonesia
Jordan
Kuwait
Laos
Malaysia
Morocco
Myanmar
New Zealand
Oman
Qatar
Saudi Arabia
North Korea
Thailand
Tunisia
USA
Vietnam
Brand Manager: Troy Franklin – troy@worldfranchiseassociates.com | +60-19-210-1909